Technical specifications
EU requirements for fuel
EN 590 is a standard describing the physical properties that all automotive diesel fuel must meet if it is to be sold in the European Union
In 2003, the EU has approved the EN 14214 standard for 1st generation Biodiesel
In 2016, the EU has approved the EN 15940 standard for paraffinic diesel (2nd generation Biofuels), specifying the quality and properties of advanced diesel produced from renewable raw materials through hydrotreatment
Technical details of HVO+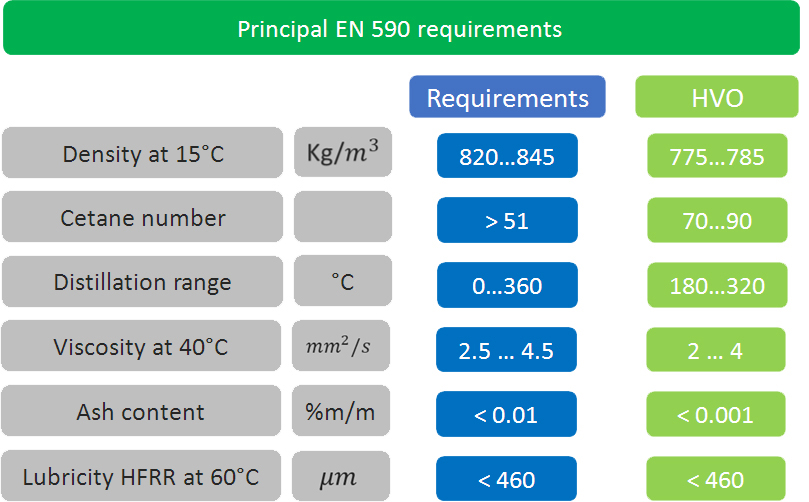 Main conclusions
The HVO+ meets the requirements of EN 15940 for paraffinic diesel.
The HVO+ passes all principal and secondary EN590 regular Diesel requirements, except for density which has no technical effects. HVO+ is therefore fully compatible with all existing diesel engines without any modifications.
The HVO+ can be stored and distributed in any existing facilities that accepts regular diesel so there is no additional investment required.