« Kyrgyzneftegaz » with a foreign company will be engaged in the construction of gas stations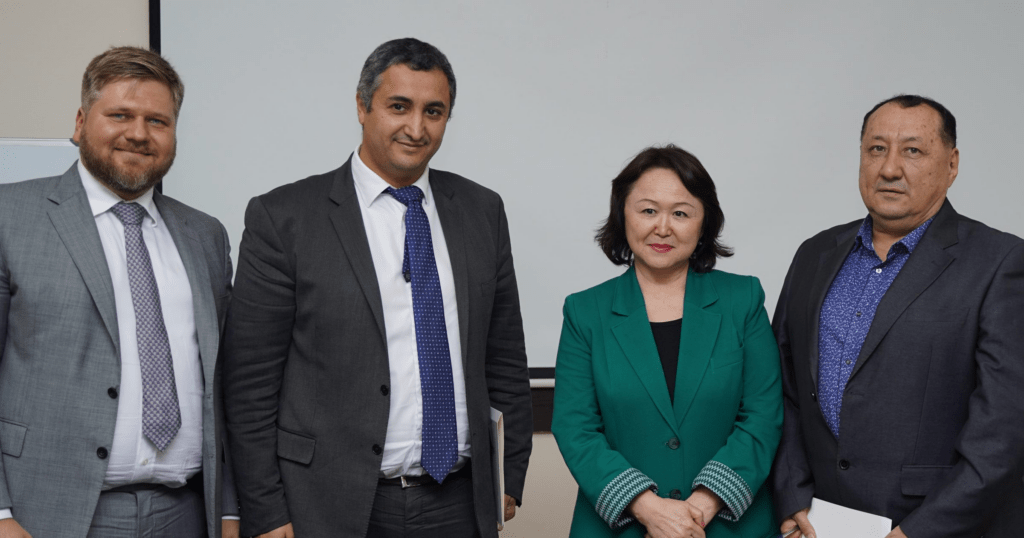 State-owned enterprise « Kyrgyzneftegaz » and a foreign company « Carousel Bio Energy » signed an agreement to create a joint venture « KyrgyzKlinGas », which will build gas stations throughout the country. This was reported by the press service of the Ministry of Natural Resources.
According to the Minister of Nature Dinara Kutmanova, the main goal of « KyrgyzKlinGas » is to create a network of specialized gas stations in an amount of 50 to 150 refueling on methane gas columns. Gas stations will provide services for refueling cars with liquefied and compressed gas.
The transfer of vehicles to this type of fuel is very important, since in recent years our city in winter has been suffering greatly from air pollution and one of the alternative measures, is the transition of cars to methane refueling », — Kutmanova noted.
She also said that the enterprise being created will take up construction of a gas cylinder plant and conversion of vehicles, that use low-quality oil products polluting the atmosphere, which is consistent with the policy of the department and the country to reduce harmful emissions.
Reference:
Methane — is a compressed natural gas that enters gas stations directly from the main pipes, is compressed and undergoes multi-stage cleaning. Methane — is a profitable alternative to the expensive propane-butane (it is also called the LPG or autogas ), gasoline and diesel fuel. It is 2.3 times cheaper than gasoline, more environmentally friendly, cleaner for the engine and safer.
https://economist.kg/novosti/2022/11/09/kyrgyzneftegaz-s-inostrannoj-kompaniej-zajmutsya-stroitelstvom-gazovyh-zapravok/