Emissions reduction
The principal strength of HVO+ is its capability to lower drastically gas emissions. Not only greenhouse gas emissions but also all other toxic gases. This leads to a high-quality breathing air for citizens and a significant step forward saving the planet.
Greenhouse gas emissions



According studies, in the entire lifecycle of the HVO+, the greenhouse gas emission is reduced by 90% compared to regular diesel. This is made possible by combining two principles:
First, the amount of CO2 released upon combustion equals the amount that renewable raw material has absorbed earlier, so carbon emissions from the use of HVO+ amount to 0
Second, as we made partnerships with transporters so that they use our HVO+ for fuel deliveries, we can achieve an all green supplying chain.
Other emissions (compared to regular Diesel)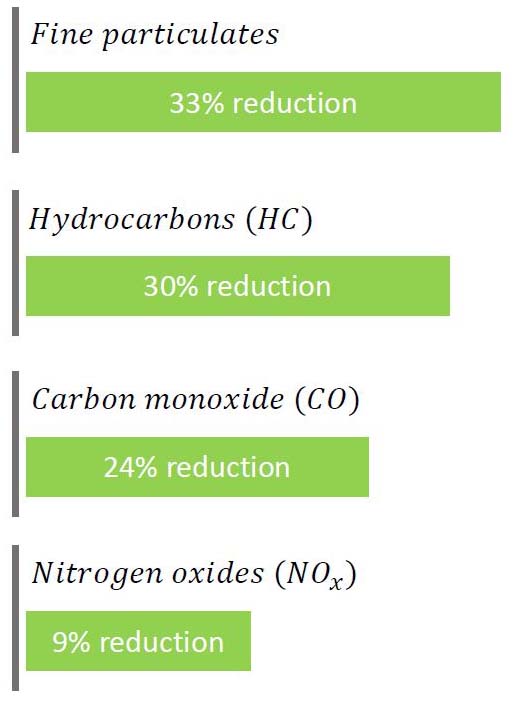 HVO+ helps to achieve significant reduction in other highly toxic emissions like up to 33% in Fine particulates.
Using HVO+ will result in an immediate reduction of these emissions without any investments leading to a great air quality improvement in urban areas.